To better serve for wedding/parties, we launch artificial tree and flower products, which are lifelike and easy to clean and need no special care.
Wishing trees are identified as having a special traditional, spiritual, or cultural significance in various parts of the world.
This wish tree, made of eco-friendly resin, non-toxic and odorless, features a great flexibility in application and long duration. You may place it for decoration indoor or outdoor, on floor or table top, so widely applied in festival, wedding, event, store and home decorations. You can move it anywhere. Moreover, no falling leaves and barks, it lasts long in your space.

It is made of resin and clay, sturdy and durable. The branches are removable from trunk, for easy move and storage. Three colors white, gold and black are available.
The diameter of tree bottom is 5.9 in/15 cm, wide enough to support the tree. The trunk measures 21 in/53 cm tall, and the total height of tree is 75-80 cm, the maximum width 45-50 cm and the weight 1.2 kg/2.65lb.
Some decorative accessories are available for this decorative tree to present a unique scene, such as ribbon, silk flower, crystal pendant or glass ball.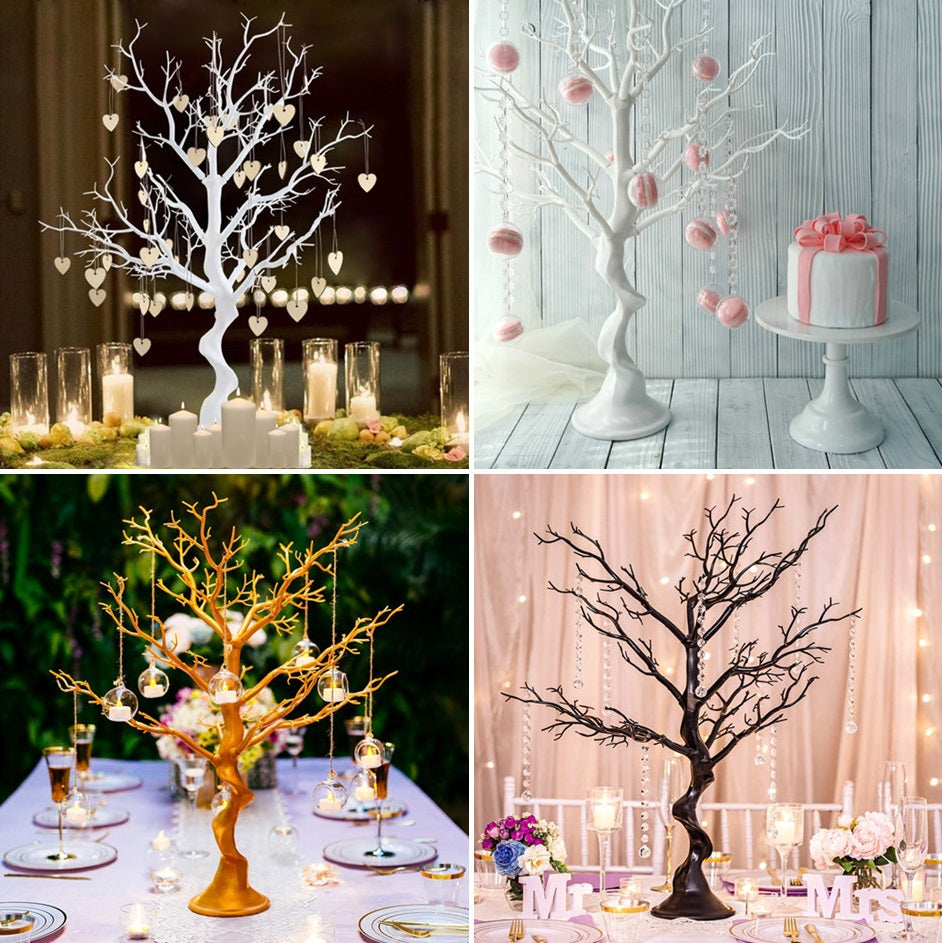 Product Show
This decorative tree is widely used in wedding sign-in/welcome table, wedding reception, for background decoration, hotel/bar decoration, and even used as a Christmas tree.
This tabletop tree with LED mimicks a silver birch. Different from cheap artificial birches that are only wrapped with white plastic tape products, our LED silver birch is covered with tape, artificial bark and hand-painted bark texture, and so looks more life-life.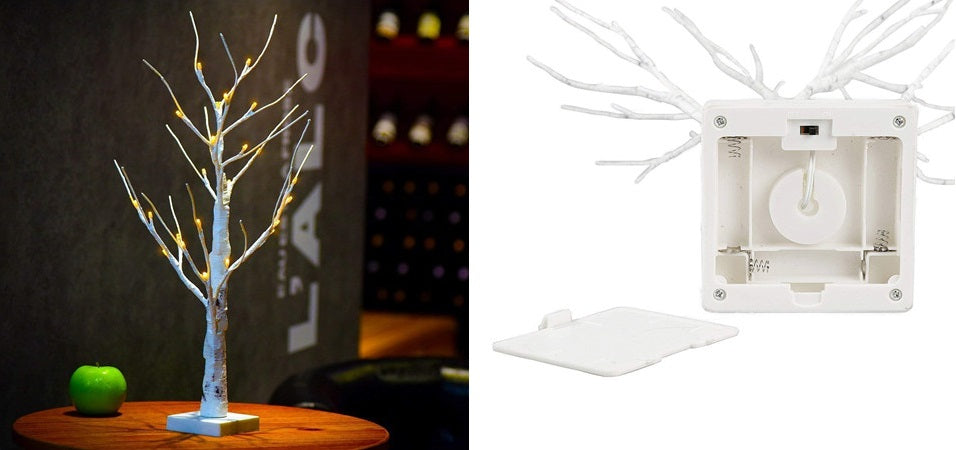 Simulated Silver Birch with LEDs, powered by 3 batteries
The advantage of this tree is that it uses batteries, so it can be placed anywhere you want, safer to use indoor and even in children's room. The product is 60cm high, with 24 LED beads. It is powered by 3 AA batteries and emits warm white light. (The battery is not includes).
This flexible LED decorative tree can be bent and folded at will to DIY into different forms. In the base is a touch switch, more convenient and practical for use. The LED lamp heads come in two styles, the pearl shape and the small copper wire lamp.

Flexible Decorative Tree
We develop a silk flower bouquet for wedding decoration/event decoration. Those silk flowers go well with our metal vases for centerpieces, or for daily decoration. The following 7 colors are available: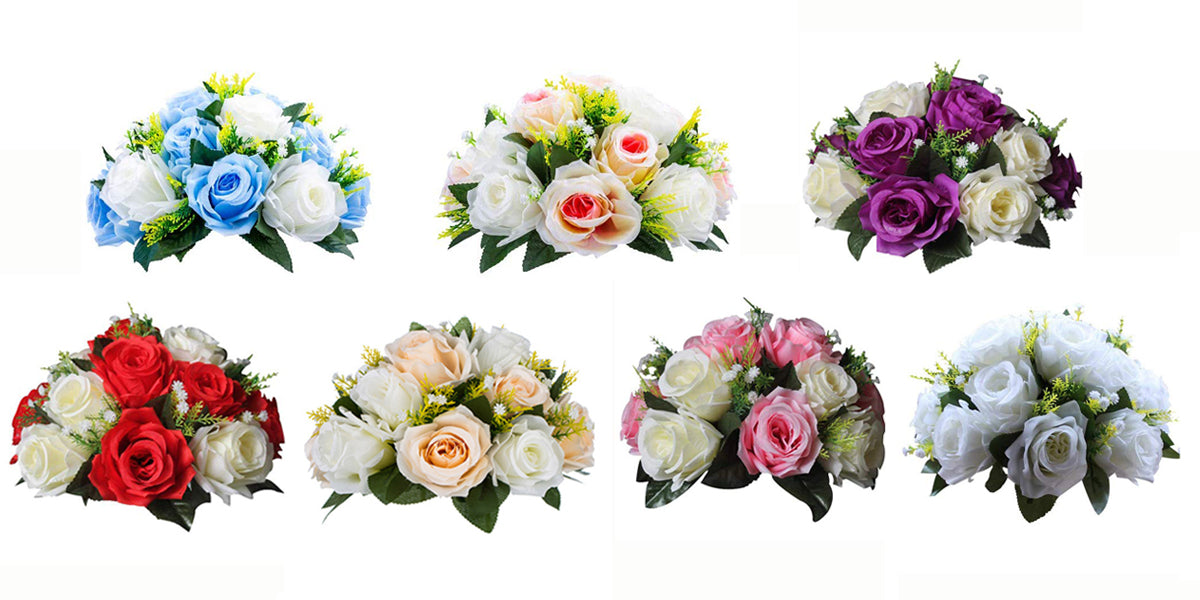 Silk Flowers, fit well for our metal vase
This silk flower ball has 15 stems of flower, to make the (half-)ball plump and attractive. The full color makes it look real-life.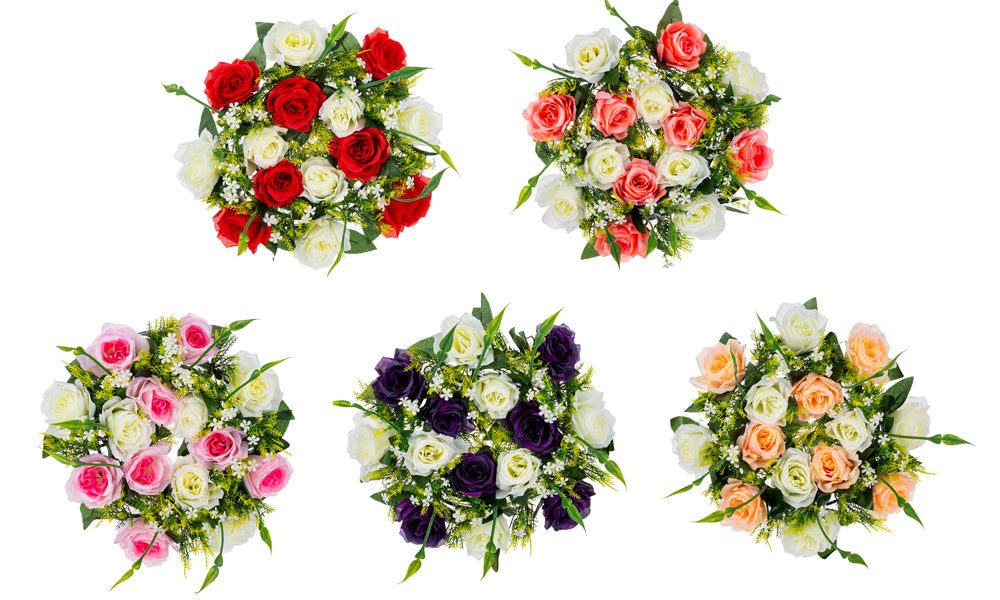 Wall Hanging Flower Wreath: The flowers made of premium silk and connected together with a ring base (fit for metal vase or wall hanging). More durable and easy to clean.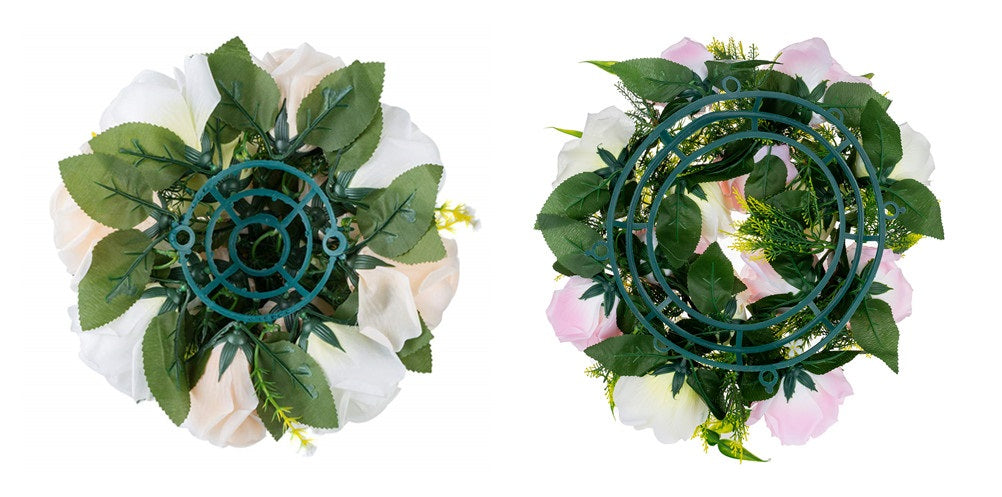 Details of flower bouquet bottom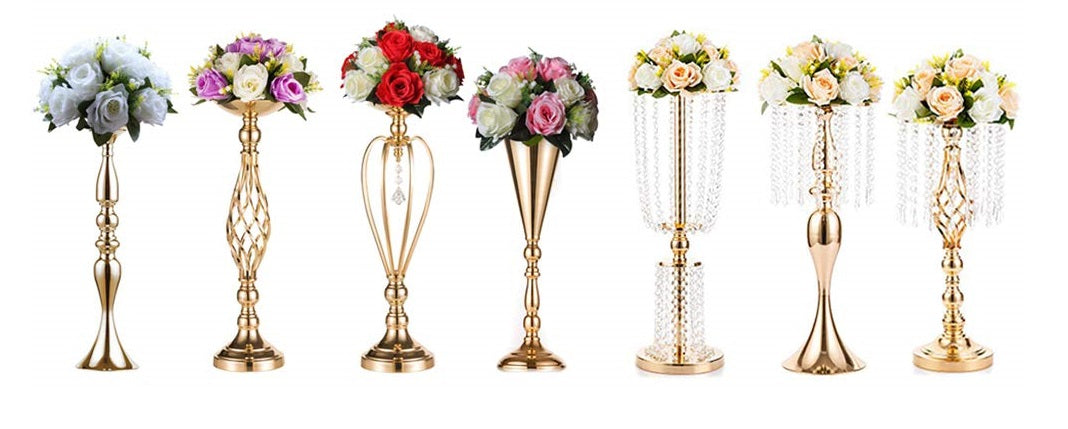 Effect picture with our company flower stand
To reduce packaging volume and cut transport cost, those flowers are tightly packed. When you receive the package, unpack it and some efforts in adjustment will make it recover to its original shape.