Decorative glass containers are of huge popularity among global customers. With the long-time work and cooperation with our manufacturers, we have developed massive glass terrariums and other decorative glass products, in addition to glass candle holders. Those glass products may be hung, wall mounted or placed on table top.
I. Wall-mounted decorative glass terrarium
Wall-mounted terrarium is made of high borosilicate glass, which is heat-resistant, sturdy and durable, and prevents the great evaporation of water. Here are some wall-mounted terrarium styles:

The back of the product has a hole to hang it on wall with a nail. Very Easy to do it. A round hole at the top allow for plants to be inserted, adding rocks, pebbles and other decorative items.
Definitely, the combination of iron and glass will lead to massive creative ideas. The following series is very popular for interior decoration.
Wall Mounted Iron Glass Terrarium
These wall-mounted vases come with glass cups, and the opening of the iron frame will keep pedicels upright. Glass cups are fit for displaying cut flowers or to growing small hydroponic plants.
II. Hanging Glass Decoration
Angel items are loved by all people. Some even have many angel collections. We therefore developed a variety of hanging angel decorations. It may serve as glass terrarium, or candle holder or just hanging angel ornaments.     Below are some angel candle holders and angel terrariums:

Angel glass is popular ornaments in Christmas Day, Easter Day or as gift on any special days.


Showcase of Angel Glass Decoration
Angel glass with LED inside is another fabulous angel ornament. It can be hung in tree or placed on table top.

Glass Angel with LED
Hanging glass terrarium/container: suitable for holding small plants or for DIY: such as succulents, air plants, fresh/artificial flowers and other fillers. Those products go with jutes. They will complement any of your space. Some styles are flat at bottom and so suitable for tabletop decoration. Here are some of the glass terrariums:

Hanging Decorative Glass Containers
Hanging iron glass holder: as a cute hanging glass vase, this iron glass holder is a good item to enhance your space.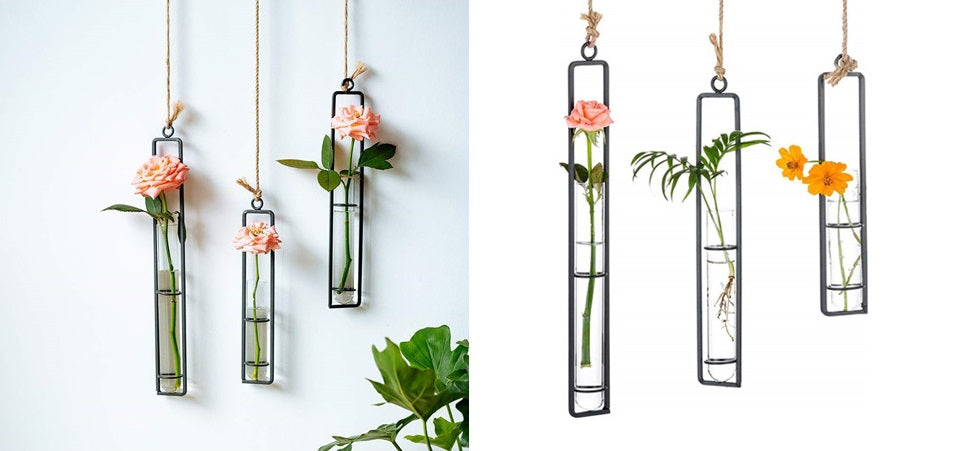 In addition to the hanging iron glass containers, there are hanging glass ornaments in different design. The flying bird is one of them. They will add a great fun to your yard and porch, or Christmas tree, or shopping mall, wedding reception scene, performance stage and so on.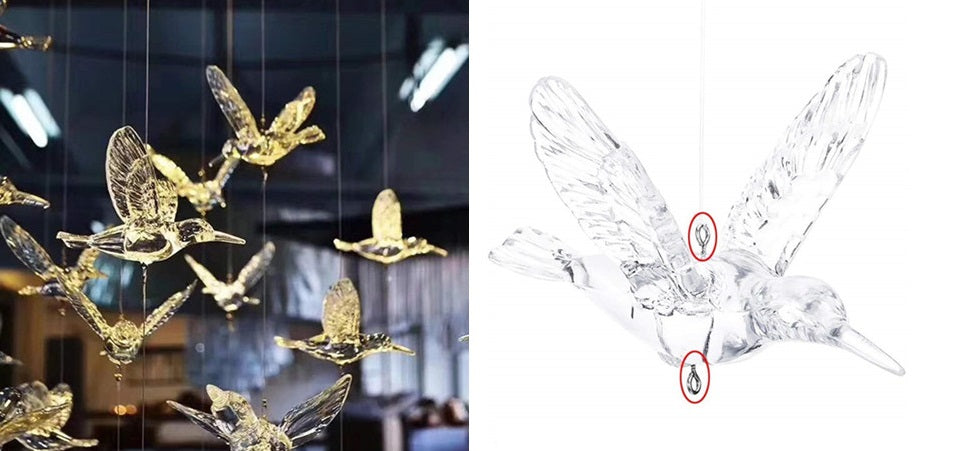 The flying bird is made of acrylic, not easy to crash but very clear and crystal. The back and belly of the bird both have a twist for the line to go through and hang it. The flying bird goes with a crystal line.
III. Tabletop Glass Vases
The combination of glass cup and simple iron frame makes it a unique tabletop vase. It adds green and also great fun to your space. We have several collections of the iron glass vase.
The round circle at top of the iron frame helps the green or flower stay upright.

The following is a vase combining glass test tube and geometric metal frame. Its beautiful appearance makes plants more graceful. Suitable for living room, office, bar, restroom, hotel and so on.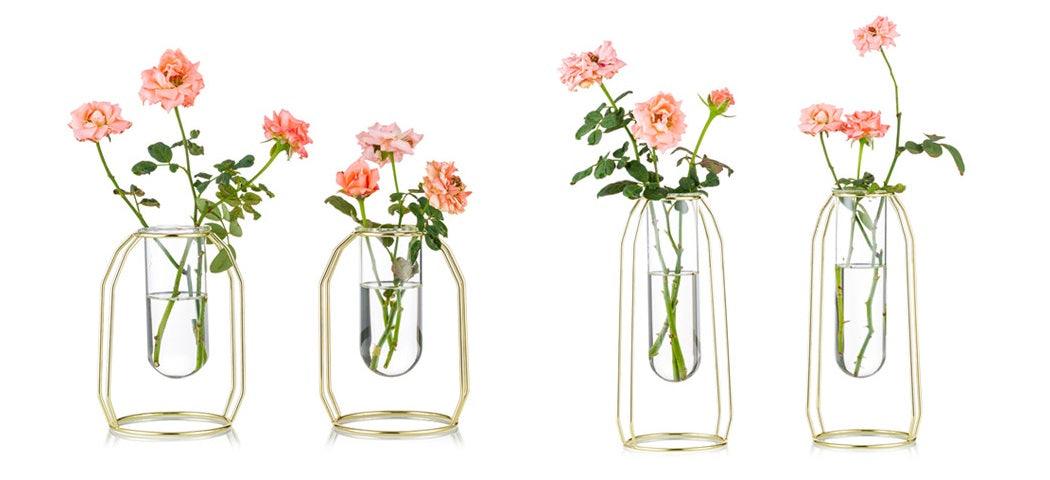 In addition to the above glass ornaments, we have a wide range of glass candle holders which are widely used at home or in wedding.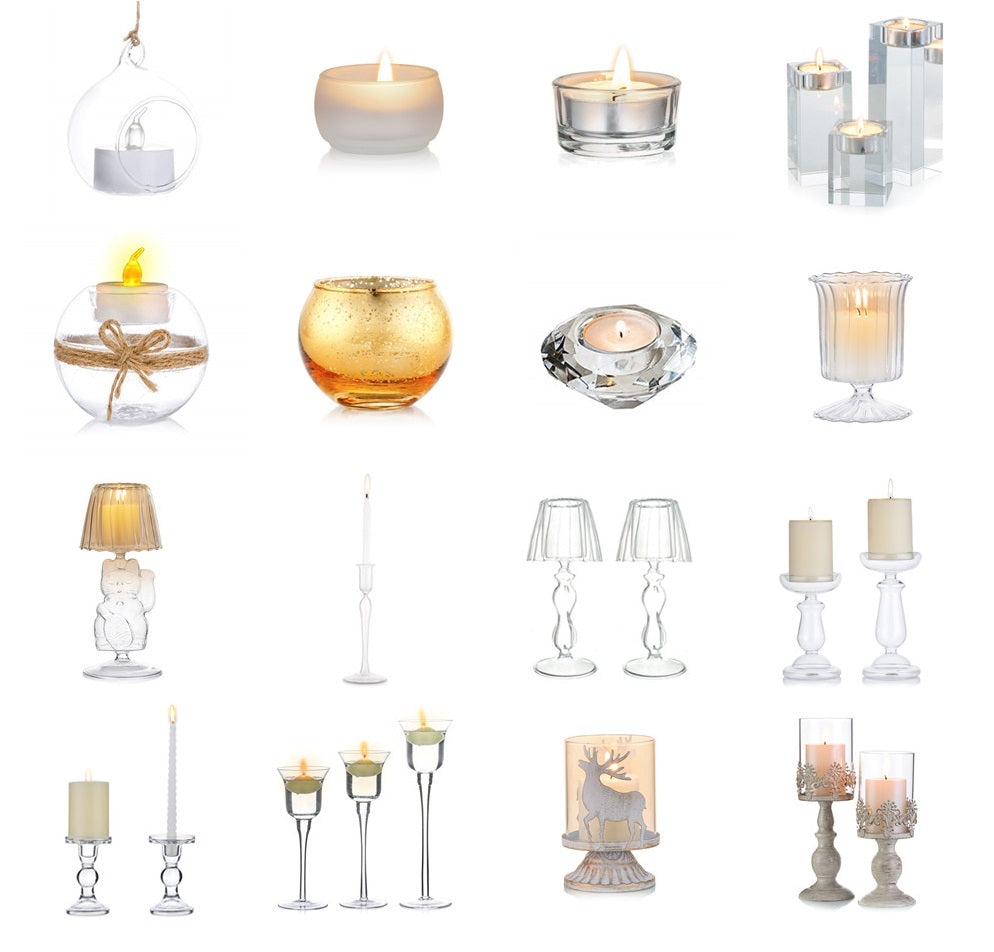 You worry that the glass is too fragile? We have lots of experience in glass product packaging. We custom the packaging for each product to minimize the damage during the transport.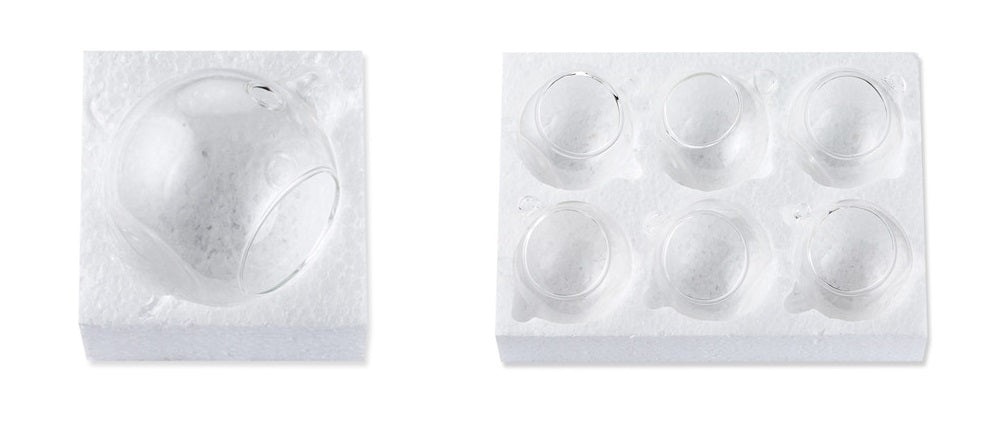 Safe Packaging for Glass Products