These days, people are looking for more creative ideas for a wedding guest book. Other than a collection of guests' signatures, our wooden guest book and alternative series help you transforming this wedding detail into a fun, interactive and DIY activity, more memorable and decorative in your daily life.
Our unique guest book and alternative series may replace the traditional guest books in different occasions like wedding, anniversary, birthday, graduation and baby shower.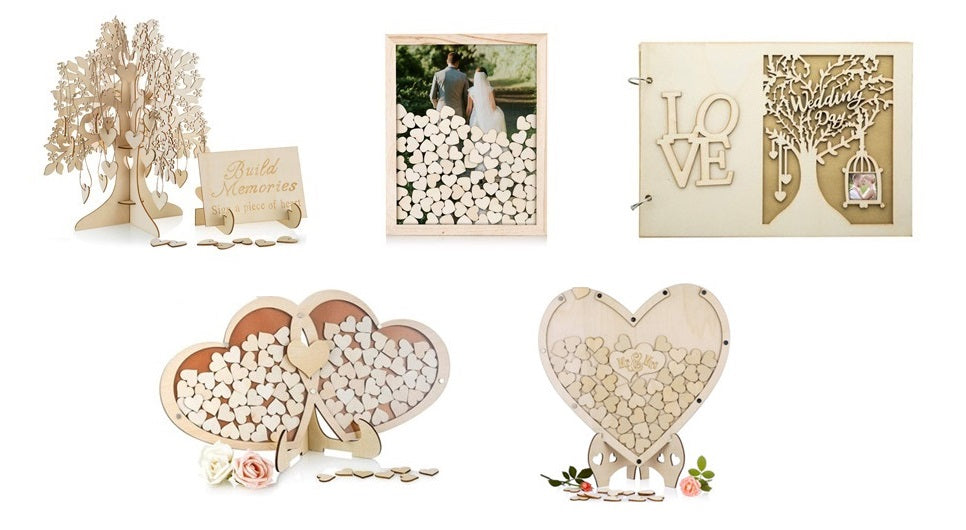 Wooden Guest Book and Alternatives
Wishing Tree is the most popular guest book alternative. It comes with jute and heart drops (50 pieces) and a welcome card. Very easy to set it up. And you can paint it whatever color you like. That will make it stunning and really unique and even a nice artwork at your tabletop after the wedding. Installation manual will come with the tree product.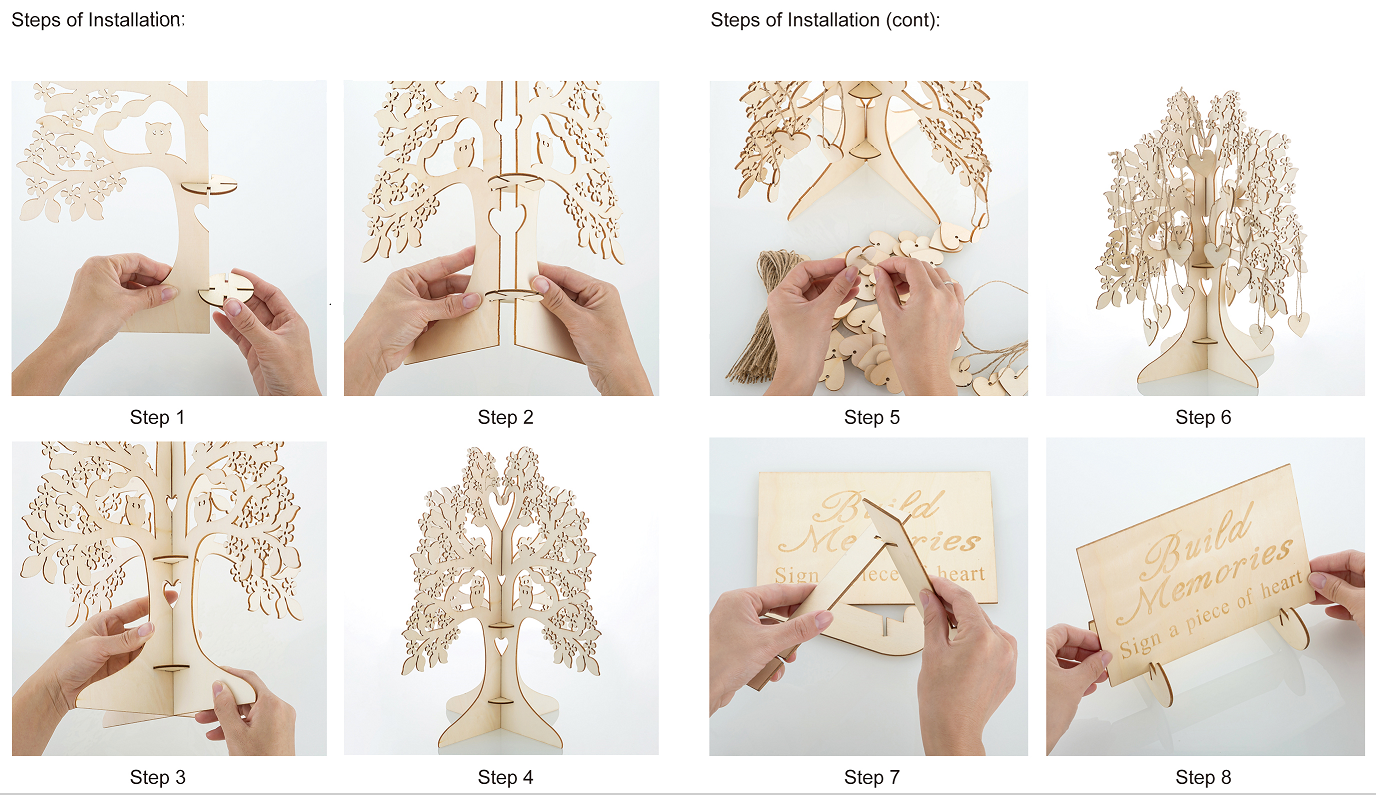 Pages of Wishing Tree Installation Manual
Below is an overlapped dual heart guest book alternative, and it comes with 100 pieces of heart drops. To protect the acrylic surface from potential scratches during transportation, we have it covered with a protective film. Before use, remove the protective film.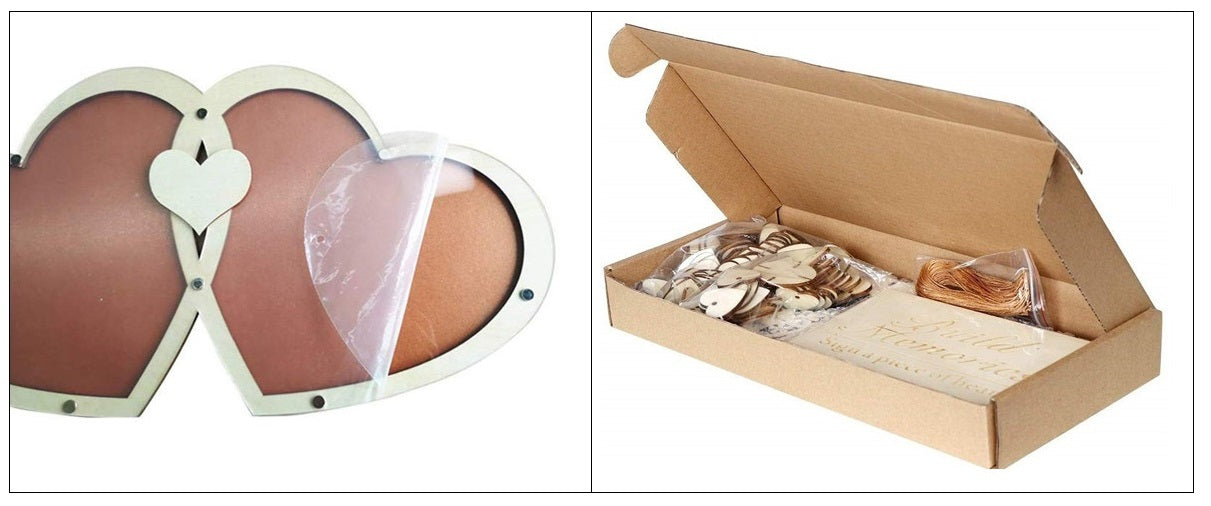 Dual Heart Guest Book Alternative and its Protection Measure
Besides the surface protection, we upgrade the packaging to prevent damage during transport.
For the sign-in station and sweets, we have the following items.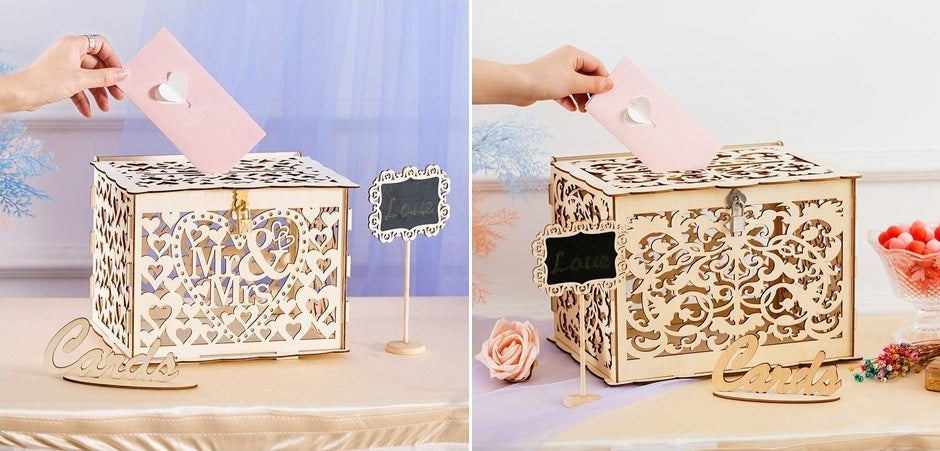 Wooden Card Box
This card box is made of natural wood, cut-out and chic, with a lock and key. It goes perfectly with our wooden guest book alternative.
Look at those cut mini chalkboards. It complements your event at any space with DIY words, for example in welcome table or as place card. You can write on it with a marker or chalk. Easy wipe-able with wet rag. We offer this product with cleaning cloth and a marker.

Mini Chalkboard
Table skirts are a commonplace item for wedding, birthday and any events. This table skirt features easy tailoring to table of any sizes. It comes with 10 pairs of self-adhesive stickers, 12 artificial palm leaves and 12 artificial flowers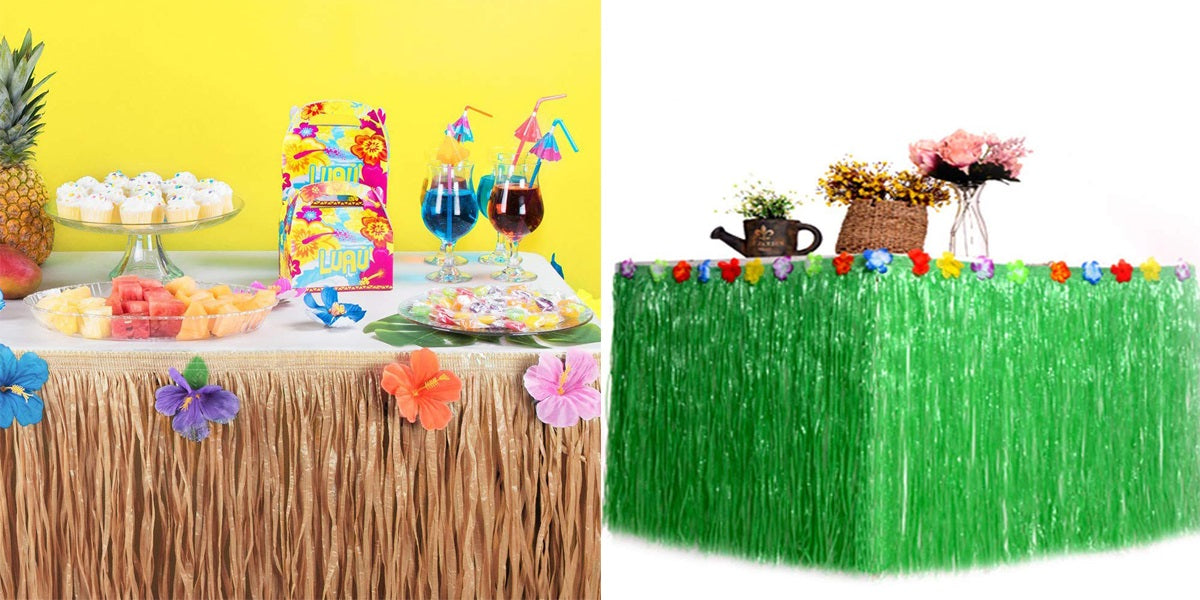 Table Skirts for Welcome Table Decoration
Further, you who are looking for the guest book and alternatives may need candle holders, metal vase for centerpieces, cake stands, champagne flutes, disposable serving plates, as below.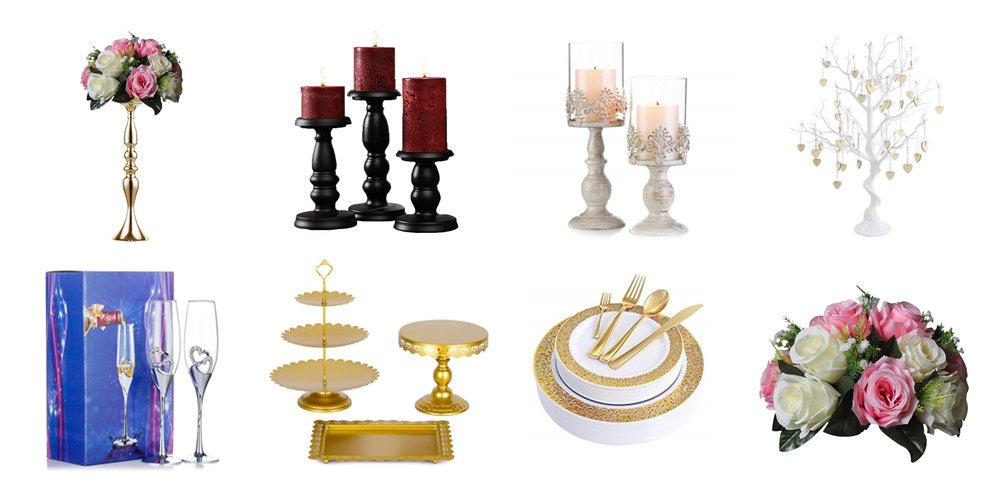 Candle Holders, Metal Vase for Centerpieces, Cake Stands and More