Candle holders come in various materials, like iron, glass and wood. Compared with other candle holders, wooden candle holder has a warm and rustic element, and is a fabulous accessory for wedding decoration or to place on a mantel or dinner table. Below are some of our wooden candle holders: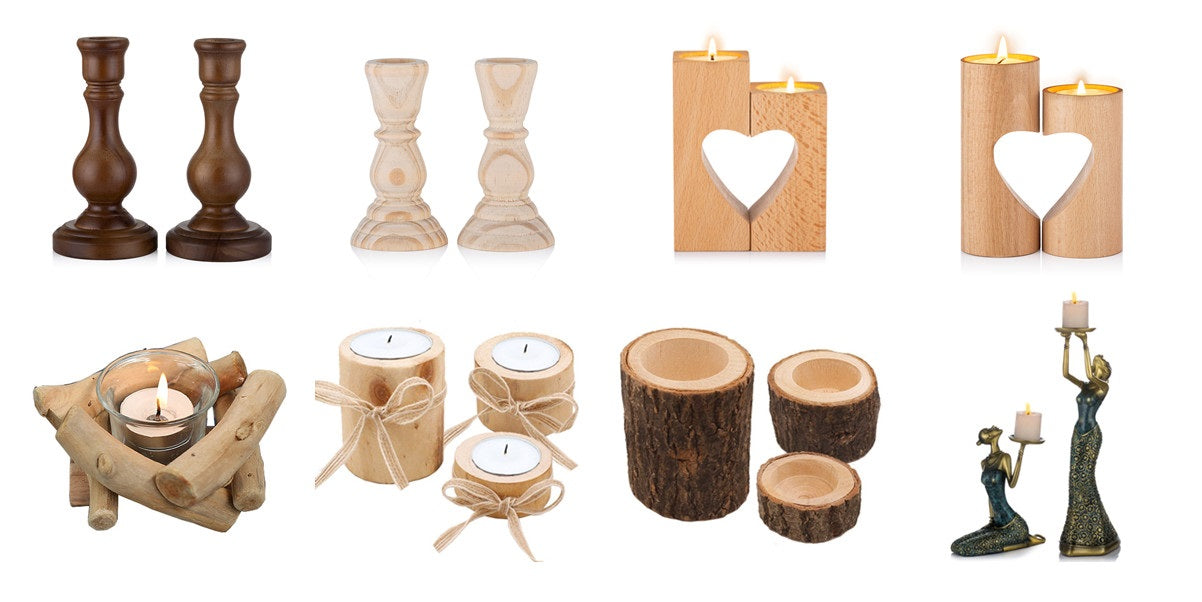 Wooden candle holders
Wood candle holders come in a wide range of colors, such as burlywood, brown, pink or gold. The following vase-shaped candlestick holder has 4 colors.

Vase-shaped Candlestick Holder, 4 colors
Unfinished candlestick holder may show different appearance. But it offers one more way to craft your creativity. And you may paint or saint it to suit your need. This holder has a wide collection in different heights.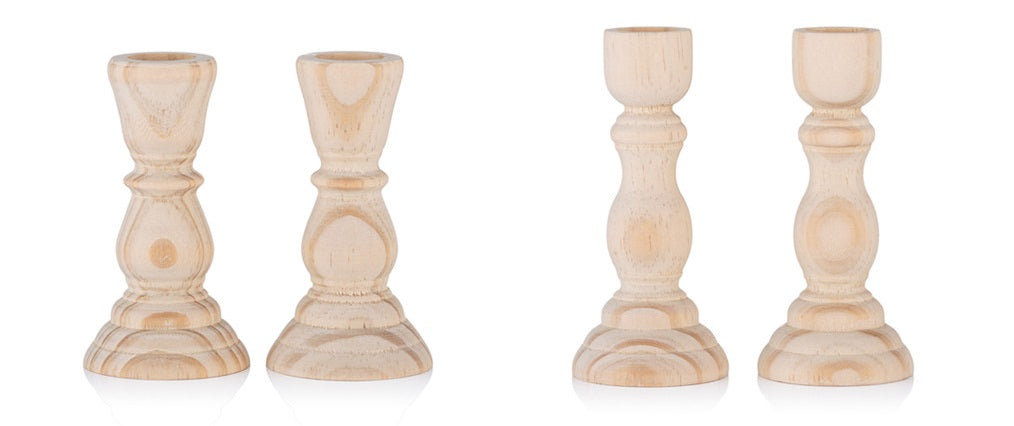 Candle holders are a great accessory piece for weddings, parties or festive events. We have collected Splicing Heart Candle Holders, a good accent for wedding, anniversary and gifting.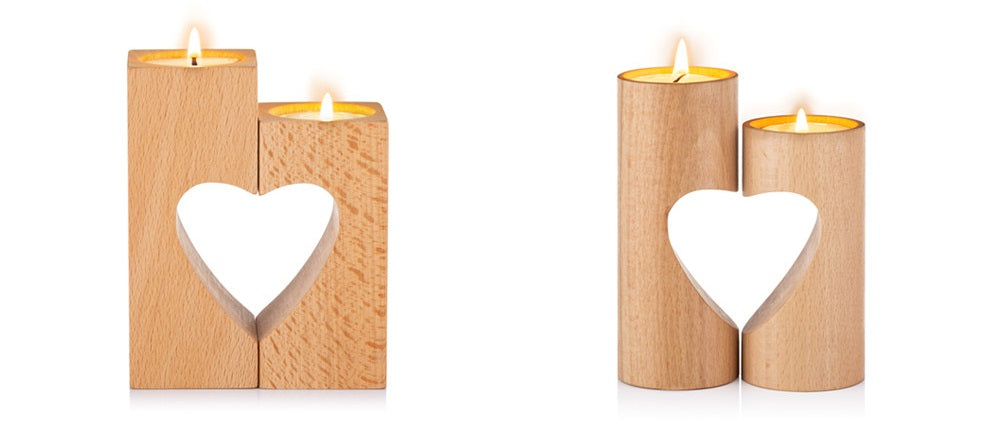 Splicing Heart Candle Holder
The driftwood plus glass cup forms rustic and unique candle holder. It will add an inviting looking to your dinning table.

In addition, we have collections of resin candle holders. Those candle holders, made of resin and finished by paint spraying, give out mysterious look, like an exotic figurine.

Among our wood products, there are wooden guest books and alternatives, as shown below:
Wooden Guest Book and Alternatives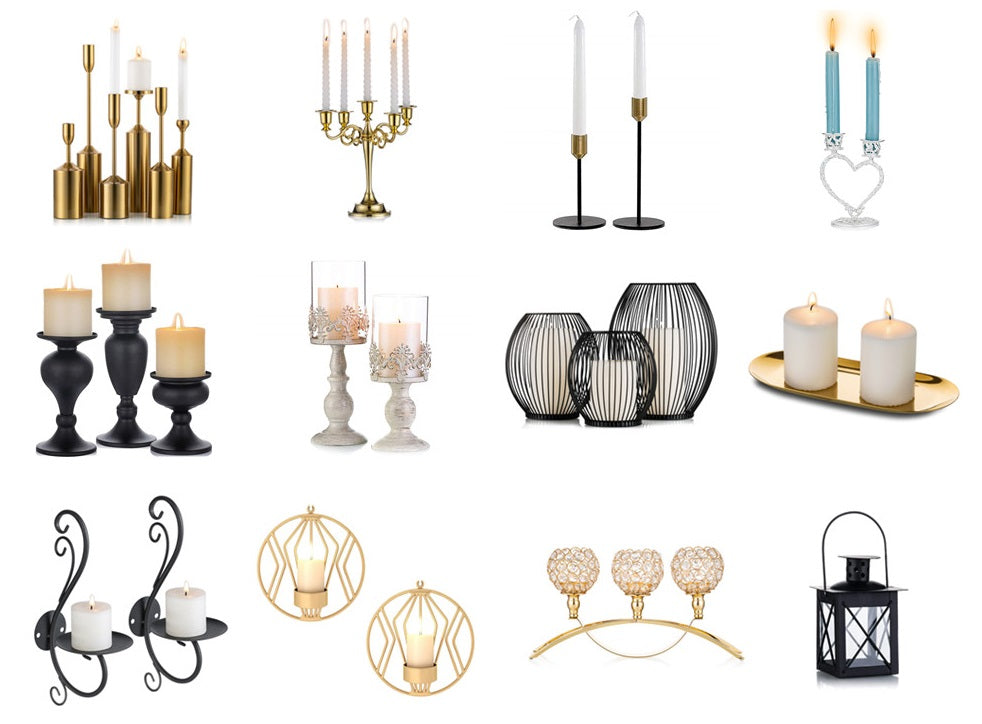 More Metallic Candle Holders