Flowers add beauty, color, and freshness to any event; they bring joy to our lives. You must've seen beautiful flowers arranged in vases at a florist shop. Did you know there is a unique science behind custom flower arrangements according to vase height?
By keeping custom flower arrangements proportional to the vases' size, you can make a 10 $ bouquet look regal and expensive.
You can use careful artistic techniques of flower arrangement for that perfect look. Try incorporating you can change the whole attire of the placement.
Try using the flower arrangement formula to keep the flowers fresh. It will also help them keep their color and make the arrangement look professional.
You don't need to spend enormous money to get an aesthetic floral arrangement. You have to learn some simple tricks and tips. You can arrange your bought flowers and mix colors to create a beautiful collection.
Do you know florists follow specific guidelines to make that gorgeous flower arrangement in their shops? Let us guide you on the general rule of arranging flowers according to the vase's height.
Dimension Should Be the Same
It's necessary to keep the size and length of the flowers proportional to the size of the vase. For example, too many flowers in a short vase wouldn't look good. It would also make the flowers dry or rot. It's advisable to keep the flower arrangement according to the event. For example, small flower arrangements with fancy vases or centerpieces would look great at dinner or family events. And for a massive occasion like a wedding or birthday, many blooms would complete the look.
Steady
The look and flower arrangement must give a steady gaze. The blooms should be approximately one and a half inches more than the vase. It can be longer, but the bloom's size should be shorter than the vase, as it would offset the effect and look absurd. View here to learn more basic rules in flower arrangements.
Colors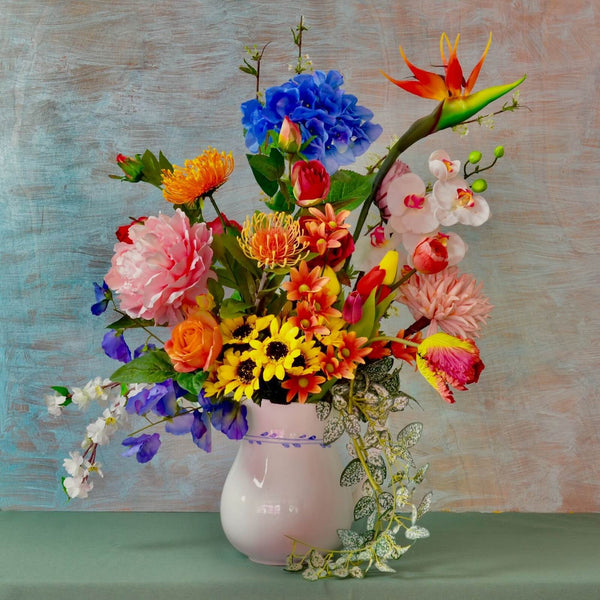 Try matching the color and material of the vase and flowers with the event's theme. For example, avoid using white lilies with glass/ centerpieces for a pure white wedding, as it would simplify the event. Try to incorporate colors of flowers and vases that go well with the event's theme. Every color represents different emotions. You can go for pink or lilac for a bridal shower, while scarlet is the perfect color for a wedding.
Influential
One of the most crucial rules for absolute custom flower arrangements is to keep one factor dominant. It could be color, size, material, texture, etc. It would be a great choice to use the dominant factor to be matched the event's theme to complete the look.
Tempo
The perfect flower arrangement must be cordial and harmonious. It should reflect continuity, flow, and rhythm. For example, avoid mixing various sizes of buds or flowers; display them in ascending or descending order. A harmonious flower arrangement could be like buds, small blooms in the middle, and big ones on either corner. Also, you can arrange them from smallest to largest to give a pleasant effect.
Keep Custom Flower Arrangements Intact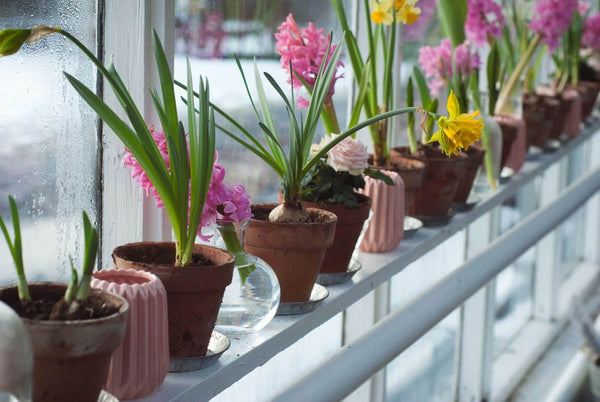 Which flower are you choosing, tall or short, red or white? Remember to place them in the vase to keep their shape and intactness. But how will you do that? Try using scotch tape to scoot in the flowers together. The best option would be to place the scotch tape on the lid of the vase and then put the flowers inside the vase. This way, all the flowers would look unblemished and flawless.
Distinction
You can always make distinctive floral arrangements by being a little creative:
Use different materials.
Use a neat and appropriate color combination.
The whole look of the finishing should be perfect and intact.
Remember, a distinctive color contrast makes a beautiful depiction.
Use Various Sizes and Types of Vases Centerpieces
Another technique you've never thought sounds tricky but worth trying. Use various types and sizes of vases and centerpieces, like pedestals, trumpets, pitchers, or pail vases. Display these different sizes and types of vases with varied sizes of blooms to give an innovative and vibrant look to your event. Use colored vases for a radiant look.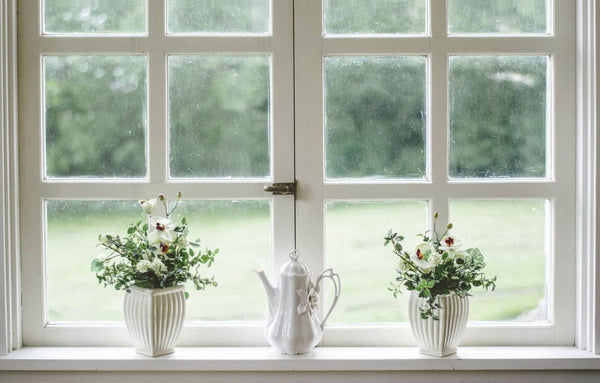 Final Note
Whichever flower arrangement you use, always remember to contrast it with the atmosphere. For example, try using bold colors for an outdoor event, and for an intimate wedding, you can use light color blooms.
While for a grand wedding with tall ceilings, try incorporating the flower arrangement with tall blooms and vases.
While for a small wedding with lower ceilings, try matching the flower arrangement with tiny buds and vases. Our guidelines will help you align a perfect flower arrangement for your event. Let us know in the comments below.