We have received the emails from some customers asking how to use the coupon codes. Therefore, we especially wrote an article on teaching you how to use the coupon codes.
I. Find Coupon Codes
On NUPTIO store, the coupon codes are placed at the top of the store, where you can see it most easily. In addition, you can click on "Discounts Info" page in the bottom navigation bar to learn further information:


On "Discounts Info" page, you can learn the details of recent promotions and coupon codes.
II. How to Use
On the right side of your payment page, there is a box for filling in the coupon code. Please fill in the obtained discount code into the box, click: Apply, and the discount amount will be calculated automatically. Examples are as follows: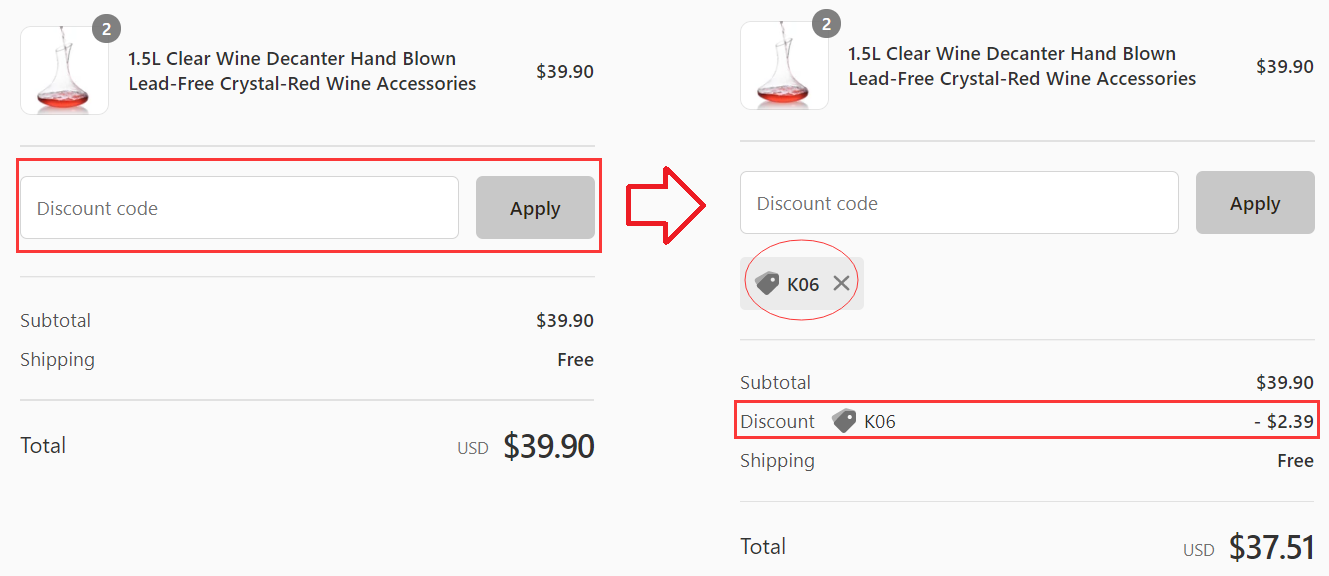 Notes:
1.Multiple discounts cannot be used at the same time. If the coupon code is unavailable, please check whether you have used other discounts already;
2. Most of our products support wholesale. When the quantity of your order ≥10pcs, a wholesale discount will be applied automatically (the system shall calculate the discount automatically). The coupon code cannot be used under this condition.
III. Release of Coupon Codes
The coupon codes usually be released on store anniversaries, important holidays and new product arrivals. If you want to know more details, please subscribe to us.
If you have any questions on the use of coupon codes, please contact us without hesitation.