Why are Surprises at Weddings So Important?
A wedding is a day that's filled with love and happiness. It can also be a day that's filled with surprises. Why are surprises at weddings so important?
Surprises are an important part of any wedding because they create excitement and anticipation for the guests. They also take the event to another level of excitement, which is why they're often considered as one of the most crucial parts of any wedding.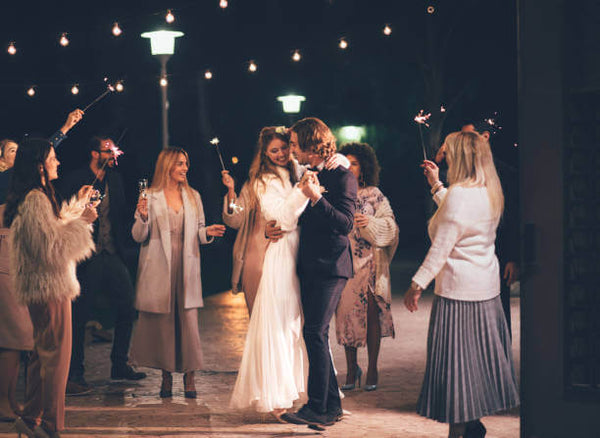 3 Different Kinds of Surprises That You Can Organize
When it comes to surprises, we often think of them as something that is unpredictable. But there are actually three different kinds of surprises that you can organize.
The first type of surprise is the one where you don't tell your partner about it until the last minute. This surprise is usually more for fun, but it can also be a way to show how much you care about them and their happiness.

The second type of surprise is when you plan something together with your partner, but don't tell them about it until the day of the event. This can be a great way to celebrate an anniversary or another special occasion with your partner.

The third type of surprise is when you plan something together with your partner and they know what's happening, but they don't know when or where it will happen. This is the type of surprise that some couples might want to keep secret until the last minute so that they can really enjoy it. For example, you might want to surprise your partner with a trip to Paris or an exotic destination. It's also possible that this type of surprise is less about showing your partner how much you care and more about giving them something special for a special occasion.
The Best Ways to Celebrate a Wedding Anniversary
Anniversary presents can be a difficult thing to buy for your spouse. But it doesn't have to be. Here are some tips on how you can find the perfect gift for your anniversary.
-Buy something that you know they will like or want
-Make them their favorite meal
-Get them a gift card for their favorite store or restaurant
-Get them flowers or take them out to dinner
-Make a scrapbook with pictures of the two of you and make them a gift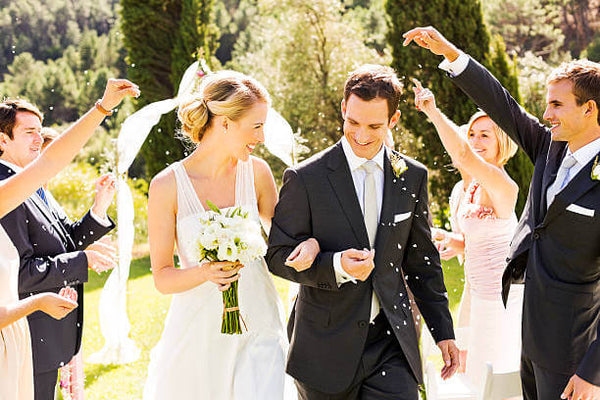 Advice for Planning Some Awesome Surprise Ideas for the Bride & Groom
The couple is the most important part of the wedding day. They are the ones who will be in charge of everything and they deserve to have a memorable day that they can cherish for years to come.
You want your guests to remember this day, so you must make sure that it is as special as possible. You should think about what you can do to make their day even more special than it already is. There are lots of ways that you can do this, but we have picked out some ideas below that might help you out with your wedding planning!
1. Make a Guest List
You might not know who your guests are going to be until you get closer to the date, but you'll want to make a list of them so that you can keep track of your budget and don't forget important people like grandparents!
2. Look For a Wedding Dress
Dealershort of giving them your wedding date, you can ask them to email or call you when they get in stock! This can be a great way to find a dress for your special day and save some money, too.
3. Check Out Local Dresses
Many bridal stores have gowns available in their sample rooms that you can try on and see if anything speaks to you! If not, though, check out the different styles of dresses that are available online through retailers like The White Flower or even Azazie!
4. Consider Getting a Bridesmaid Dress
That's affordable, yet inspired and makes you feel amazing! You can accessorize it with your own personal style to make it your own.
5. Shop Around For A Wedding Venue
When you're looking for a venue, think about how much you want to spend on food for the reception and how much space you need for the ceremony. Ideally, you'll want to have an outdoor ceremony and reception, so maybe think about a campsite or a park that's available for events.