The following is a list of environmentally friendly and socially conscious wedding vendors that you may want to consider for your big day.
What is an Eco-Friendly Wedding?
An eco-friendly wedding is a wedding that focuses on minimizing the impact on the environment. This can be achieved by choosing recycled or biodegradable materials, as well as choosing organic foods.
Some people choose to have an eco-friendly wedding because they want to reduce their carbon footprint and live a more sustainable lifestyle. Others do it because they care about the environment and want to make a difference in their community and for future generations.
There is no one-size-fits-all approach to planning an eco-friendly wedding. It's about choosing the things that are important to you and doing your best to make those choices. For example, if saving water is very important for you, consider having a shorter ceremony outside during the day and reception indoors at night. This will reduce the amount of water used during the ceremony and reception.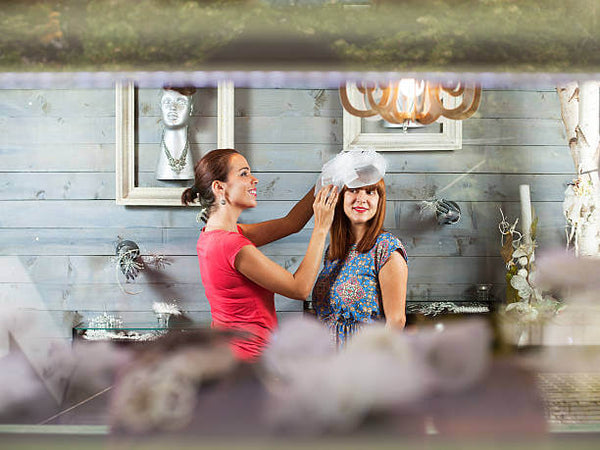 Why Vendor Selection Matters
As a green-minded bride, you're probably looking for vendors that share your values. But it's not always easy to tell if a vendor is truly eco-friendly or just marketing themselves as such.
This section will help you find the perfect vendor for your green wedding by highlighting some of the key considerations when choosing who to work with.
The first step in finding an eco-friendly vendor is to look at its sustainability policies. Do they have an environmentally friendly business model? How do they treat their employees and suppliers? What type of waste management practices do they have in place? These are all important questions to ask when vetting potential vendors.
The second step is to look at their production practices. Consider what types of materials they use in their products, as well as how they produce and package them. For example, most companies that adhere to the Fair Trade standards will only use certified organic cotton for their fabric products.
The third step is to look at their environmental impact. It's important to find a fair-trade company or eco-friendly vendor that doesn't contribute to any environmental harm. One way eco-friendly vendors can reduce their environmental impact is by using more sustainable packaging materials. They may recycle and reuse as much of their packaging material as possible, so not only will you be getting a product that is made with more eco-friendly materials, but your packaging will be less wasteful as well.
How to Choose a Vendor or Planner
The planner industry is growing exponentially. There are a variety of planners on the market, but how do you know which one to choose?
Choosing a vendor or planner is not an easy task. There are many factors to consider, such as the company's experience, the client's needs, and the budget.
The first step is to find out about the company's experience in developing similar projects and how they have been with their previous clients.
The second step would be for you to set your needs and expectations for this project and understand what your budget can afford.
Finally, you would have to choose a company that has the experience and that meets your needs.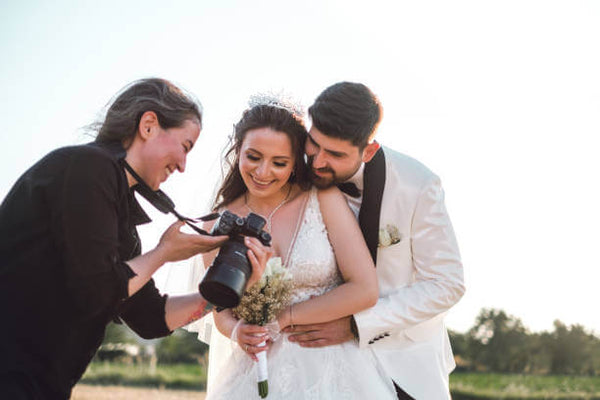 How to Choose the Best Photographer and Videographer for Your Event
Choosing a photographer for your event is not an easy task. There are many factors to consider such as the style of photography, the experience of the photographer, and their price.
The best way to choose a photographer for your event is by looking at their portfolio. This will give you an idea of what to expect from them and if they are a good fit for you.
If you want a more personalized approach, then ask them about their experience with the type of event that you are having and what they specialize in.
The prices will vary depending on the type of coverage that you want but it's important to remember that price is not everything when it comes to choosing a photographer or videographer. Quality should be given priority over pricing because it's worth it in the long run.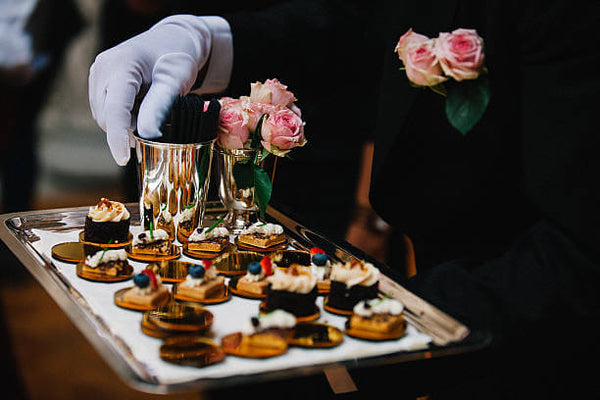 How to Pick the Best Caterer for your Eco-Friendly Wedding Day
When it comes to catering for a wedding, it is important that you do your research before making a decision. This will ensure that you find the best caterer for your needs and that they are eco-conscious. We will provide you with some helpful tips on how to pick the best caterer for your eco-friendly wedding day.
Picking the right caterer is not an easy feat. There are many factors to consider, and given the variety of options available, it may be hard to decide on a specific one. Here are some of the most important things to consider when hiring a caterer.
First, is the quality of food that can be provided? Is it flavorful and delicious? Will guests return for more? Is it healthy enough for all types of people in your event's audience?
Second, is the style of food that can be served. For example, will your event have a mix of American comfort food and European dishes? Or does it need something more Asian-themed? If so, does the caterer provide both styles of meals for you? This is important because when you are short on time, or want to keep things simple, it's best to do that. A caterer who can provide an Arabian-themed meal is going to be better than one who only offers American food.
Third, is the execution of the food? How well does it come out? Are there any errors in the process or presentation? Will your guests be satisfied with what they are served?
Fourth, are you happy with their customer service experience? Does the caterer have staff on hand to help answer questions that may arise, and to make sure your guests are being well taken care of?
Fifth, is the price affordable and what can you expect it to cost? Keep in mind that this will vary depending on the quantity of food, style of food, location, etc.
Learn more about catering options:
A caterer can be an outside business that you hire to help you arrange and host your party. The catering services they provide may include food, drinks, decorations, and even entertainment. Caterers will often work with you in the planning phase to see what is the best way to make your event special.