Metallic candle holders, including candle lanterns, one of our featured product lines, are integral decoration items in home decoration, wedding decoration, event decoration and holiday decoration. In the retail markets, demands for candle holder products keep stable in the first three quarters of the year while surging in the fourth quarter. Based on our great jobs on supply chain integration, a wide variety of popular products, covering all types of holders, have been launched.
Color: Most of our metallic candle holders available in stock are gold or black, and some products are available in white, silver, rose gold and so on.
Style: modern, minimalism, retro, Moroccan, classic
Size: various sizes, including set of 2/3 collections, to enhance the look of any space.
Role: Tabletop / Wall Art Decoration
you may search candle holders by their styles, pillar candle holders, Candlesticks, tealight candle holders, wall-mounted holders and lanterns. Below is some brief instruction of our products: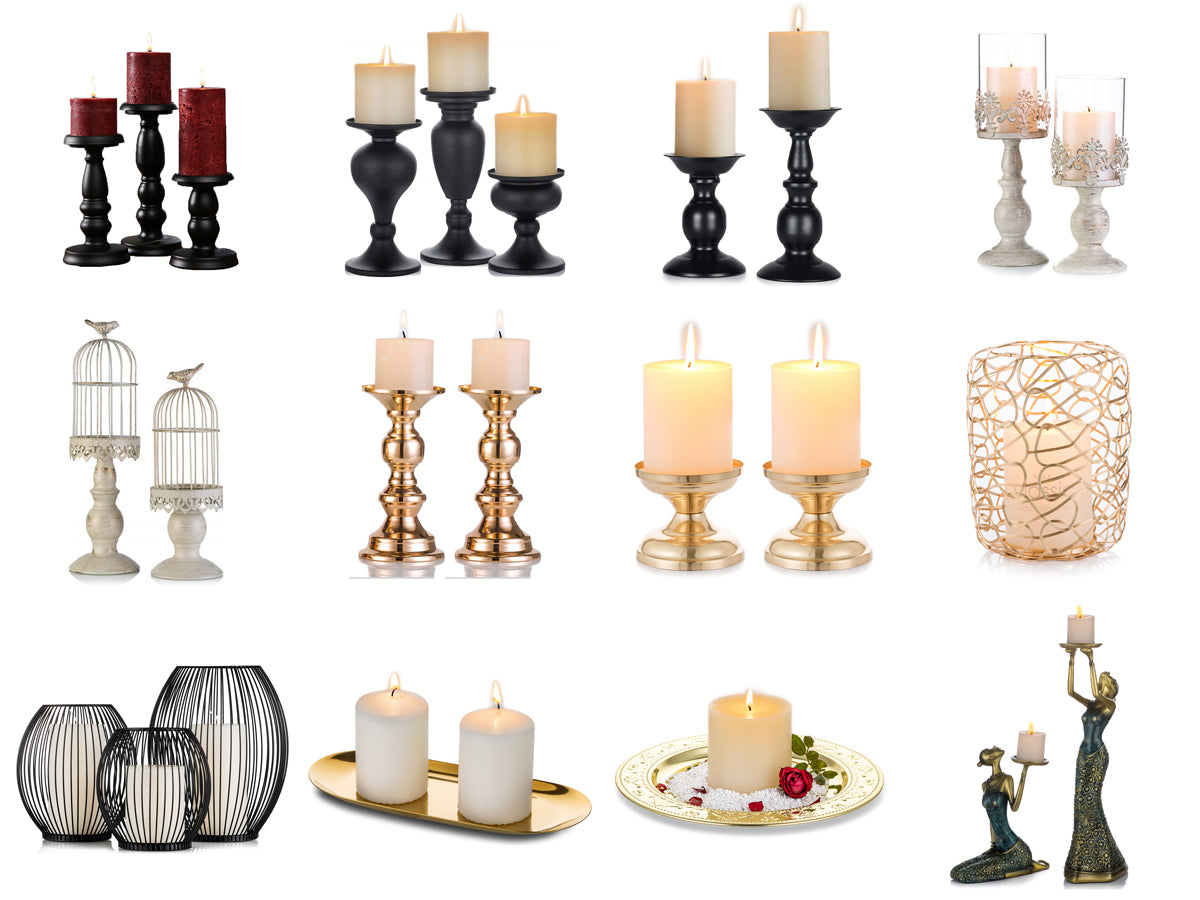 Pillar candle holder
Pillar candle holders or holder collections come in vintage or classic or modern styles, in black, gold, silver or ivory.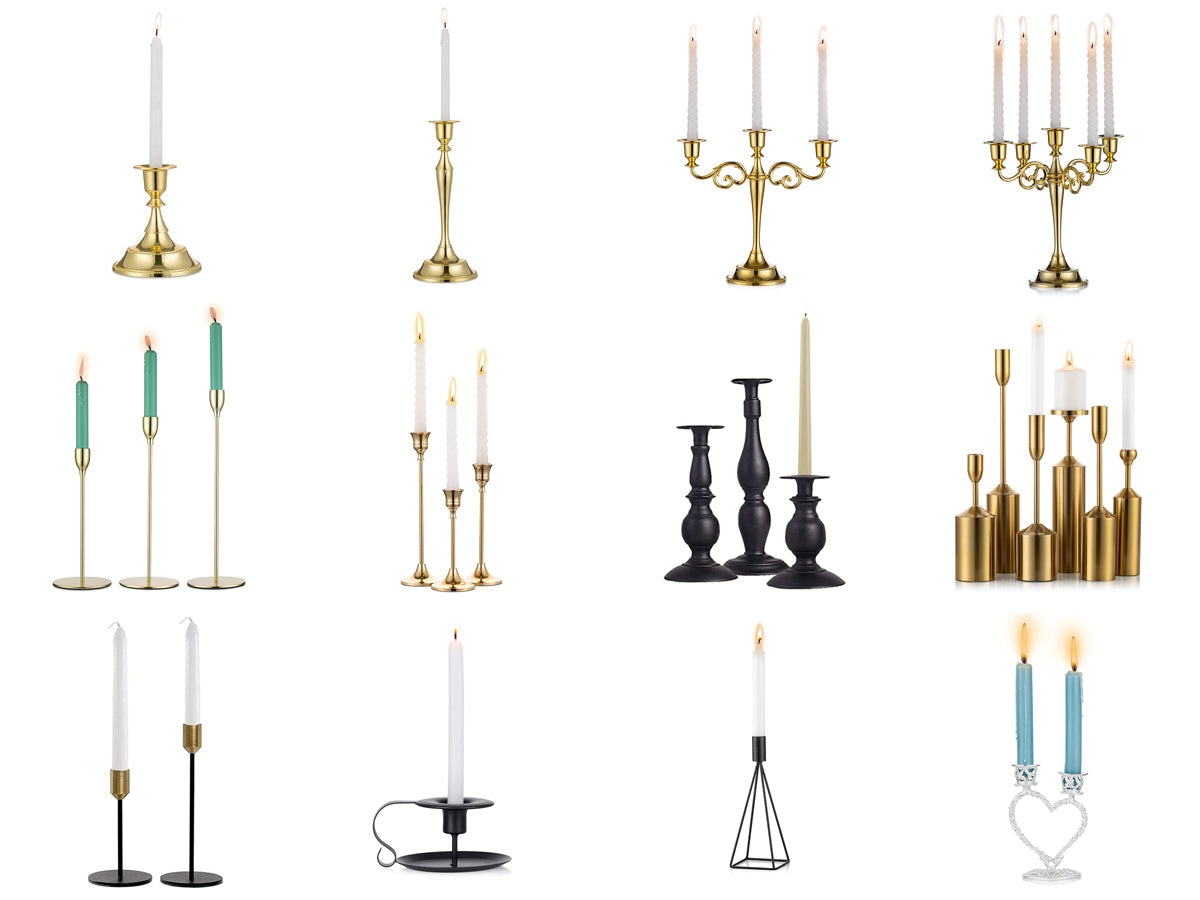 Candlestick holder
Following the 3-stem and 5-stem candle holders, we further developed the single-stem candlestick in 2 different heights of the same series. Gorgeous look will make them stunning on any couple's big day or in your dinning table.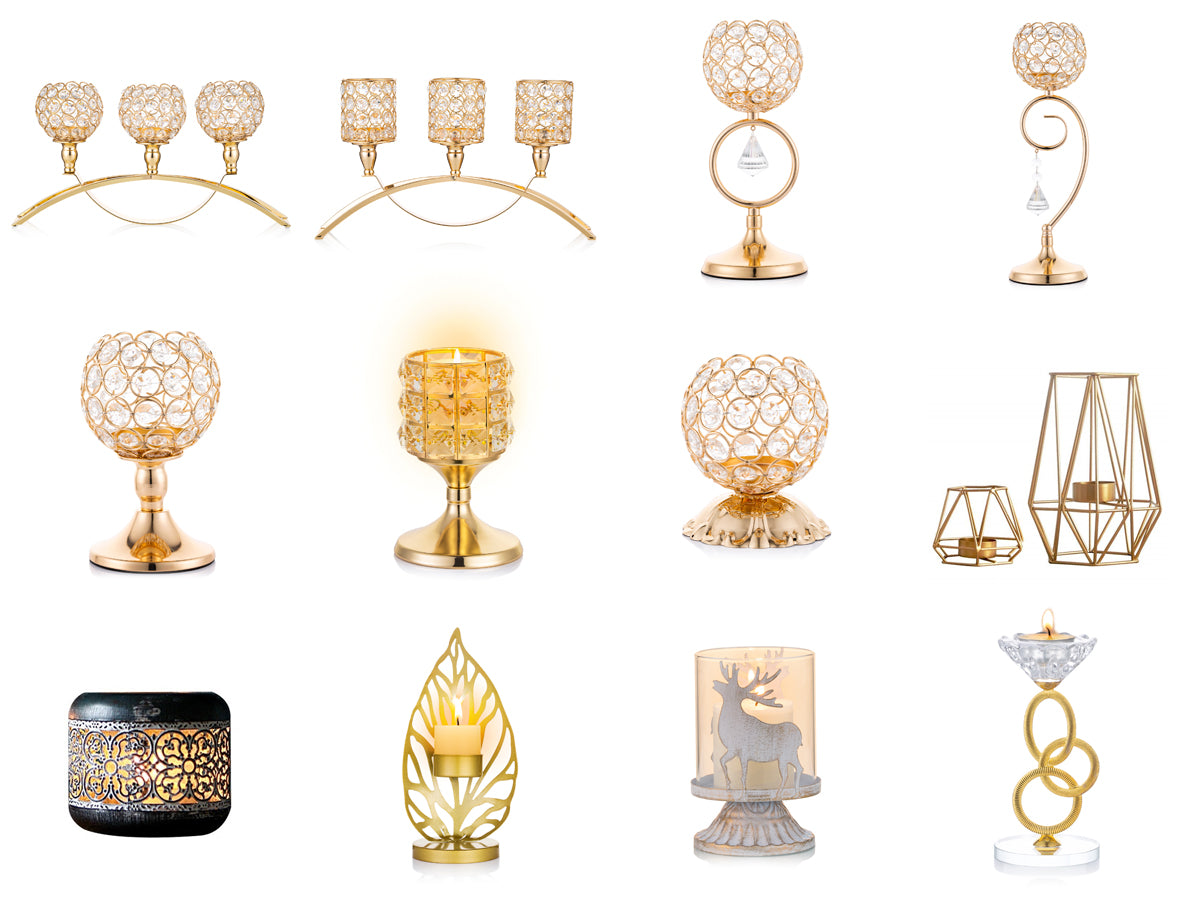 Tealight candle holders
We provide several beaded bowl candle holders and more other design holders, in gold, silver or rose gold. They will glitter in great moments.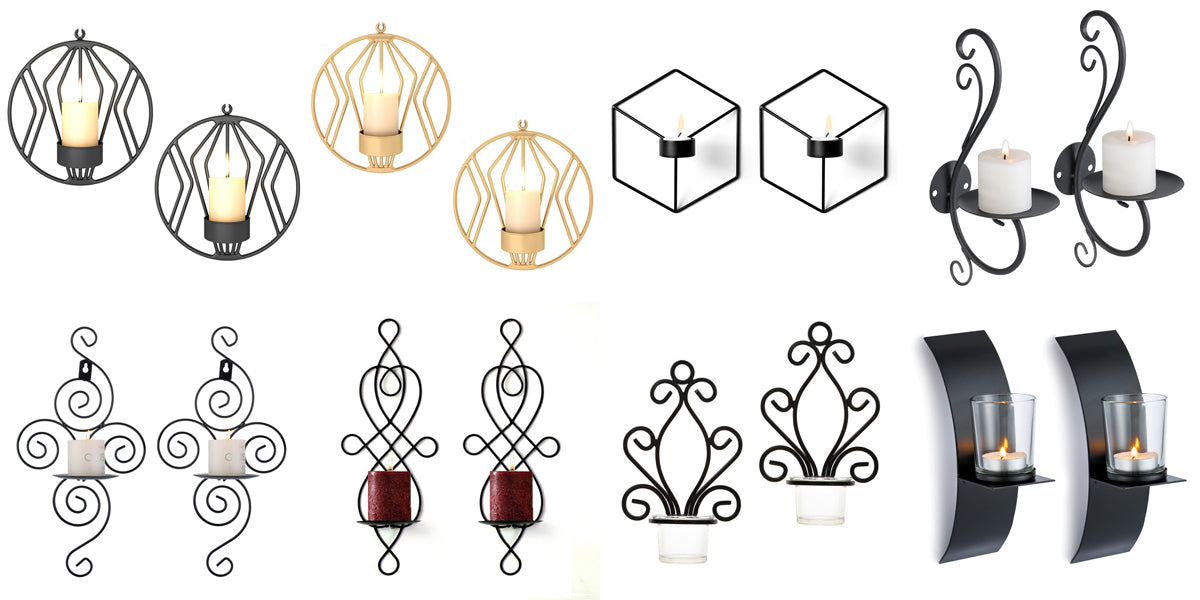 Candle Wall Sconces
All those candle wall sconces are provided with nails. You may find the real Less is More from our products.

Candle Lanterns
Lanterns are indeed a great item to enhance your space, for floor, tabletop or the height, and add the beauty to your yard life. 
The following commonplace items may be necessary to go with our metallic candle holders: 

Candle Snuffer, Wall Hanger and LED Candle